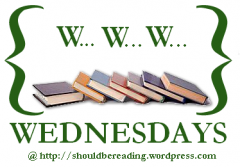 WWW Wednesday is hosted each week at Should Be Reading.
Welcome to my first proper post at my new bloggy home!
What are you currently reading?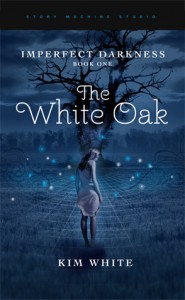 The White Oak, Kim White
In The White Oak, the first book in the Imperfect Darkness series, Cora Alexander falls through a sinkhole and enters the underworld still alive. Her living presence threatens the tyrannical rule of Minos and the infernal judges who have hijacked the afterlife and rebuilt it, trapping human souls in a mechanical, computer-controlled city that lies at the core of the earth.
Very fast-paced and quite dark – I'm enjoying it so far.
.
What did you recently finish reading?
 The Book of Lost Fragrances, M. J. Rose
A sweeping and suspenseful tale of secrets, intrigue, and lovers separated by time, all connected through the mystical qualities of a perfume created in the days of Cleopatra—and lost for 2,000 years.
A beautiful story. It has quite a gentle pace but builds the excitement as the story goes on. There will be a review soon!
.
What do you think you'll read next?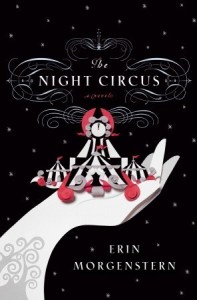 The Night Circus, Erin Morgenstern
The circus arrives without warning. No announcements precede it. It is simply there, when yesterday it was not. Within the black-and-white striped canvas tents is an utterly unique experience full of breathtaking amazements. It is called Le Cirque des Rêves, and it is only open at night.
I've had The Night Circus on my to-read list for ages now. It keeps getting bumped down by review books! I'm going to make the time to read it next.
.
How about you? Link me your WWW, or tell me what you're reading!