Hello and Welcome to The Oaken Bookcase!
This blog is dedicated to reading and reviewing Fantasy and Science Fiction books for all ages.
You can find all the books I've reviewed so far on the Reviews page. The Goals page contains details of the reading goals I've set myself for this year.
I take part in two weekly shared topics: Clock Rewinders, in which I share what's been happening both on the Bookcase and things I find around the blogosphere, as well as books received for the week and what I plan to read. The second is Cover Lover, where I share covers that catch my eye. I try to post at least one review each week, two or more if I can manage it. I love to take part in community events so I'm always on the lookout for more of them!
I hope you find something here that you like!
About the Author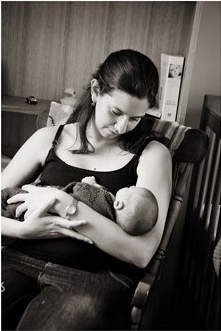 I'm a 30-something bookworm who loves to lose herself in other worlds, other times and other places. I live in Brisbane with my husband and son, and make street maps for a living.
This blog was named for an actual Tasmanian Oak Bookcase that my father made for my son just before he was born. You can see it in the picture to the left. I hope that one day it will overflow with books that my son will love. At the moment it is mostly filled with stuffed animals, but that's to be expected from a two-year-old.
Aside from reading, I love to play games. At the moment my poison of choice is pretty much all World of Warcraft. I write (occasionally) about my WoW adventures on my other blog, Revive & Rejuvenate.
The photo in my blog header was taken by me in Windsor Great Park, UK. The photo on this page was from a photo shoot by First Glimpse Photography.  Please do not use them in other locations!
Disclaimer: I do not receive any payment for writing reviews apart from a free copy of the book to be reviewed in some cases. Unless specified, all books reviewed on this site have been purchased by me, gifted to me or borrowed from a library.
I am a participant in the Amazon Services LLC Associates Program, an affiliate advertising program designed to provide a means for sites to earn advertising fees by advertising and linking to amazon.com. Books bought on Amazon through this site will give me a small amount of commission that goes towards purchase of more books for reviews and giveaways.
Statistics
Here's some statistics on where my review books come from:
Publishers