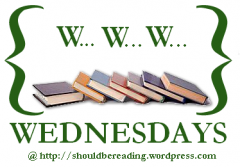 WWW Wednesday is hosted each week at Should Be Reading.
What are you currently reading?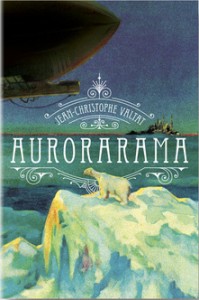 Aurorarama, Jean-Christophe Valtat
1908. New Venice–"the pearl of the Arctic"–a place of ice palaces and pneumatic tubes, of beautifully ornate carriage-sleds and elegant victorian garb, of long nights and vistas of ice.
Wow… this book is incredible. Beautiful descriptions, amazing society and an occasionally baffling series of events – I have no idea how I am going to describe this book in a review! The story is quite long and requires concentration, and also, I haven't had a lot of time to read over the last week. I'm nearly nearly finished it though.
What did you recently finish reading?
As I mentioned, I haven't had a lot of time to read so I haven't finished anything since last week!
What do you think you'll read next?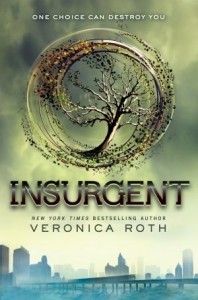 Insurgent, Veronica Roth
One choice can transform you—or it can destroy you. But every choice has consequences, and as unrest surges in the factions all around her, Tris Prior must continue trying to save those she loves—and herself—while grappling with haunting questions of grief and forgiveness, identity and loyalty, politics and love. (Goodreads blurb)
I only read Divergent a few weeks ago so I've been looking forward to getting my hands on Insurgent! Review books can wait for me to knock this one over 😉
How about you? Link me your WWW, or tell me what you're reading!