The time has finally come for the big reveal of that Secret Blogging Project I've been  mentioning. I'm going to be joining a group of really lovely and talented ladies to write for a new blog – Tea in the Treetops!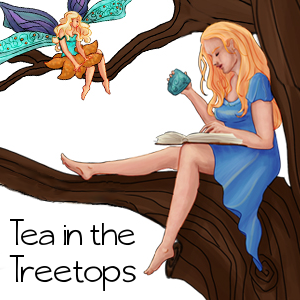 With my second bub due at Christmas I'm going to have a lot less time for reading and/or blogging, and with the other bloggers in the group also finding their lives busier than ever we've banded together to hopefully create a new exciting and entertaining place for reviews, the Tea in the Treetops podcast and other general book chatter!
Please stop by and check it out! You can also enter our launch giveaways for a chance to win some great books.
The Oaken Bookcase will be quiet from here on so I just wanted to say a big thankyou to all of you for your support, for reading, commenting and being generally lovely. I hope to see you in my new bloggy home 🙂