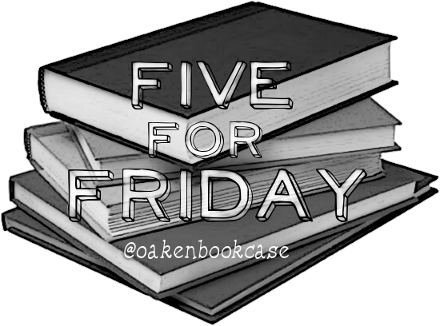 As you know, I'm still fairly new to this book blogosphere. Here's the thing – as I went through my reader for the last few days, I realised that many of the book blogs post about the same things as each other each day. While I'm sure the memes help with deciding what to write about, I can't help but feel that if I join in with them, my posts will just be lost to the ether – one more in an endless stream of bookish ramblings. So, I'll ask you to please humour me while I go off on my own for a bit.
Each Friday I'm planning on posting about Five things. It may not be every Friday, but it will give me a chance to write about something other than what I'm reading right now.
This week:
Five Fantasy books or series that I enjoyed as a child.
There were many more than five, of course – these are just the ones that stand out as my favourites.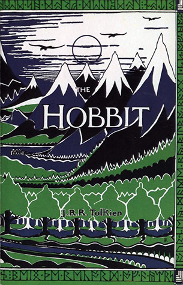 1. The Hobbit and The Lord of the Rings, J.R.R. Tolkien
My Dad first read The Hobbit to my brother and sister and I when we were very small. I don't remember much about that first reading but I know we loved it and were Tolkien fans for life. I think my Dad started reading us Lord of the Rings afterwards as well, but had to stop because it was a bit scary once the black riders came along. It wasn't until after he had introduced us to the BBC radio version of LotR (my aunt had a copy on something like twelve cassettes, recorded from the radio) that I had another go at reading it. They both remain timeless classics even today, some 75 years after The Hobbit was first published.
.
2. The Dark is Rising, Susan Cooper
It's Midwinter's Eve, the day before Will's eleventh birthday. But there is an atmosphere of fear in the familiar countryside around him. And why does Mr Dawson the farmer give him an iron talisman, as if for protection? It turns out to be a birthday like no other. For Will discovers that he has the power of the Old Ones, and that he must embark on a quest that will enable the terrifyingly evil magic of the Dark to be vanquished. (cover blurb)
The Dark is Rising and the other four books in this series were such favourites of mine that I read them several times each and occasionally pick them up now for another read through. I'm sure this series is partly where my  love of Cornish fishing villages and having to find Green Men in cathedrals comes from. It was a strange co-incidence that I ended up living at the place where a few of the books are set for a few years. I can't even describe why I loved these books so much, I just… loved everything about them.  If you haven't read them, go do!
The sequence: Over Sea, Under Stone, The Dark is Rising, Greenwitch, The Grey King, Silver on the Tree
.
3. To The Dark Tower, Victor Kelleher
Awake and asleep, Tom has increasingly different lives. Awake he is a climber, scaling the cliffs by Tower Rock, and asleep, he finds himself in a vivid dream-world where he is the carrier, responsible for a strange and beautiful child, and forever in search of the elusive Sleeper. (cover blurb)
This book was introduced to me at my primary school library. I haven't read it for some time now but I remember that I loved it at the time. I've just discovered today that I have a copy in my shelves! It's now on The Pile.
.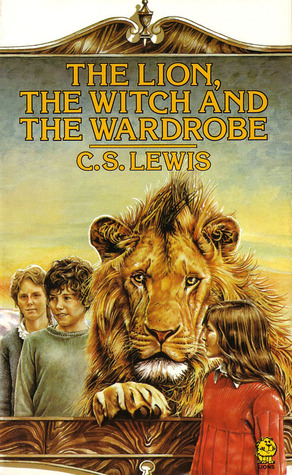 4. The Chronicles of Narnia, C.S. Lewis
Another primary school favourite, four of the books were filmed for BBC TV during the late 1980s. I don't remember whether I read the books or saw the series first, but either way the books were better, as they always are. I don't actually have a copy of them – I'll have to fix that before my little boy is old enough to enjoy them!
The series: The Lion, the Witch and the Wardrobe, Prince Caspian, The Voyage of the Dawn Treader, The Silver Chair, The Horse and His Boy, The Magician's Nephew, The Last Battle
.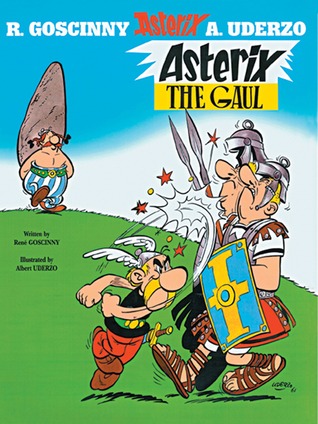 5. Asterix comics, René Goscinny
The tale of Asterix the Gaul, his large friend Obelix, and the last Gaulish village against a host of bumbling Romans. My siblings and I took great delight in borrowing these out from the library whenever we found them. They may not be strictly fantasy, but they must have opened some kind of door to historical fiction.  Besides, they're hilariously funny!
Do you have a fondly-remembered book or series from your childhood? I'd love to hear about it!