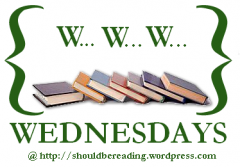 WWW Wednesday is hosted each week at Should Be Reading.
 I've had a very busy week and haven't had a lot of time for reading, but what I have read has been great!
While you're here, make sure to stop by my review of Vitality and enter the giveaway. There's just a couple of days left.
What are you currently reading?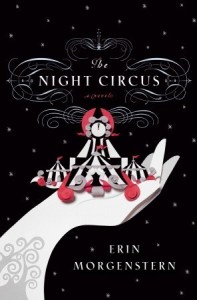 The Night Circus, Erin Morgenstern
The circus arrives without warning. No announcements precede it. It is simply there, when yesterday it was not. Within the black-and-white striped canvas tents is an utterly unique experience full of breathtaking amazements. It is called Le Cirque des Rêves, and it is only open at night.
Wow, this is an amazing story… spectacular, beautiful and very, very compelling. I'm having a very hard time putting it down at all, especially when I'm so close to the end!
.
What did you recently finish reading?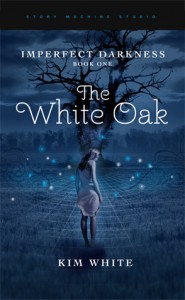 The White Oak, Kim White
In The White Oak, the first book in the Imperfect Darkness series, Cora Alexander falls through a sinkhole and enters the underworld still alive. Her living presence threatens the tyrannical rule of Minos and the infernal judges who have hijacked the afterlife and rebuilt it, trapping human souls in a mechanical, computer-controlled city that lies at the core of the earth.
I loved this story! Kim White has painted a rich and detailed but nightmarish world. Stay tuned – next week I'll be posting my review and an interview with the Author herself.
.
What do you think you'll read next?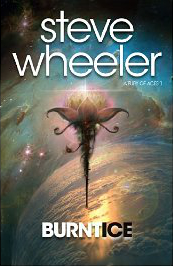 Burnt Ice, Steve Wheeler
Move over Star Wars! This is a superb space opera … humans and hybrids and strange new creatures fighting for survival on Earth and across the galaxies.

The ruling body of the five star systems inhabited by Man are very concerned by breakaway groups that are exploring and inhabiting other star systems and gathering resources and strength with the intent to break away from the repressive regime. (Goodreads)
I'm not so sure about that blurb – comparing anything to Star Wars sounds like a recipe for a pre-conceived let-down but I'm willing to give it a try! I received this copy from NetGalley. Burnt Ice will be released in early April.
.
How about you? Link me your WWW, or tell me what you're reading!