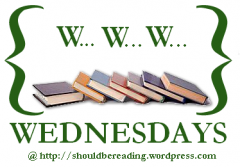 WWW Wednesday is hosted each week at Should Be Reading.
What are you currently reading?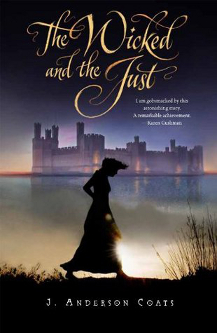 The Wicked and the Just, J. Anderson Coats
Cecily's father has ruined her life. He's moving them to occupied Wales, where the king needs good strong Englishmen to keep down the vicious Welshmen. At least Cecily will finally be the lady of the house.

Gwenhwyfar knows all about that house. Once she dreamed of being the lady there herself, until the English destroyed the lives of everyone she knows. Now she must wait hand and foot on this bratty English girl.
I'm a quarter of the way into this book now and so far it's mostly Cecily complaining about everything with a tiny bit of Gwenhwyfar's starving family thrown in. I need to try to focus more on the Welsh story and less on the whining!
What did you recently finish reading?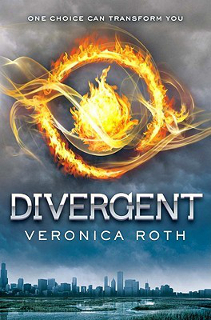 Divergent, Veronica Roth
In a future Chicago, 16-year-old Beatrice Prior must choose among five predetermined factions to define her identity for the rest of her life, a decision made more difficult when she discovers that she is an anomaly who does not fit into any one group, and that the society she lives in is not perfect after all.
Wow, what a ride! Very dark, strongly emotional and tense. Look out for my review very soon!
What do you think you'll read next?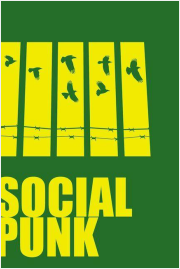 Socialpunk, Monica Leonelle
After playing God for six years with the world he created, he couldn't control any of his subjects, none at all. Over the years, he had watched them evolve and become the sum of their own choices rather than the sum of his; and for that, he regretted ever giving them life.
I'm taking part in a blog tour for Socialpunk next week so I need to get right on with reading this one!
How about you? Link me your WWW, or tell me what you're reading!