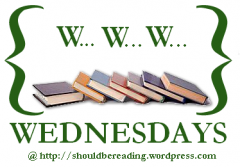 WWW Wednesday is hosted each week at Should Be Reading.
You might have noticed a change or two around here lately – I finally got around to changing up my blog theme a bit and had a general spruce-up over the last week or so. My reviews page is the most changed – I'd love it if you go check it out then tell me what you think. Thanks! Now, on with the WWW questions!
What are you currently reading?
I'm currently at that quiet place between books. It's been slightly extended this week because I've had a couple of days off work, and since the train is where I do most of my reading, I haven't had a chance to start anything new.
What did you recently finish reading?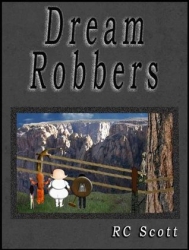 Dream Robbers, R.C. Scott
Greedy thieves have stolen the children's dreams! And not just any dreams, mind you, but the Dreams of whom they are to become. With this loss children everywhere are becoming cross, and more misbehaved by the day. They are driving their parents mad.
Left alone in their Village, it's up to twelve, brave, Elf children to undertake a long and hazardous journey, and try to get their Dreams back.
This is a very sweet middle-grade (ie, for 9-13 year olds) fantasy. My review will be coming soon.
What do you think you'll read next?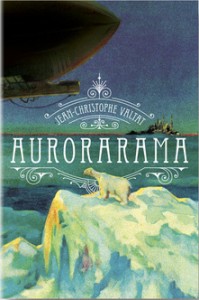 Aurorarama, Jean-Christophe Valtat
1908. New Venice–"the pearl of the Arctic"–a place of ice palaces and pneumatic tubes, of beautifully ornate carriage-sleds and elegant victorian garb, of long nights and vistas of ice.
Finally, some Steampunk.. I'm really quite looking forward to this one. The other reviews on Goodreads sound intriguing – "Jules Verne on drugs"!
How about you? Link me your WWW, or tell me what you're reading!