It's Sunday, so it's time for a look back over the last week with Clock Rewinders. This feature is based on the original Clock Rewinders on a Book Binge.
This Week on the Bookcase
The Bout of Books read-a-thon is finishing up today. It's been a hectic week for me, but I still managed to sit down and get some reading done in the evenings. I'm on track for finishing my goal of five books, which is quite an achievement for me in one week. You can see all the updates on my original goal post, and I'll be posting a wrap-up once it's all over.
Reviews:
The Six, K.B. Hoyle – Middle grade fantasy. This was a great read and I'm looking forward to reading the next in the series.
Cinder, Marissa Meyer – Young adult science fiction and one of my favourite reads of this year. Read it, it's great!
Around the Community
Everyone's been busy with Bout of Books, including me! I haven't had any time for keeping up with my reader, so I apologise for the lack of links, but I do recommend checking out the daily challenges for the Bout of Books. Some of the entries people came up with are really awesome!
Book Loot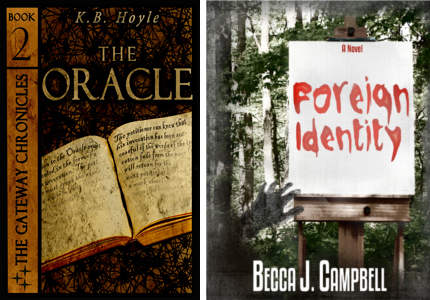 Just two this week:
The Oracle, K.B. Hoyle (Gateway Chronicles #2) – from Netgalley. I really enjoyed The Six so I'm looking forward to this one!
Foreign Identity, Becca J Campbell – for review from the author, thanks!
Currently Reading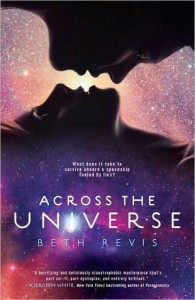 Across the Universe, Beth Revis
A love out of time. A spaceship built of secrets and murder.

Seventeen-year-old Amy joins her parents as frozen cargo aboard the vast spaceship Godspeed and expects to awaken on a new planet, three hundred years in the future. Never could she have known that her frozen slumber would come to an end fifty years too soon and that she would be thrust into the brave new world of a spaceship that lives by its own rules.
This book came highly recommended and I must say the first few chapters have been pretty full-on. I'm enjoying it though! I'm hoping to get a good chunk of it read today, if not all.
This Week
This week I will be taking it a little more easy after the read-a-thon week!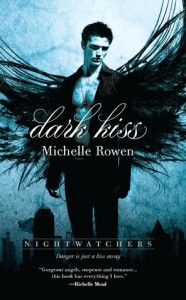 Dark Kiss, Michelle Rowan
I don't do dangerous.  Smart, über-careful, ordinary Samantha-that's me. But I just couldn't pass up a surprise kiss from my number-one unattainable crush. A kiss that did something to me…something strange.
It's been a while since I read a Paranormal, and this one looks pretty good!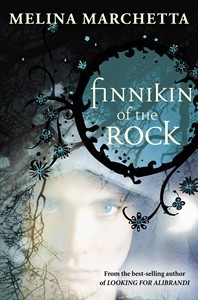 Finnikin of the Rock, Melina Marchetta
 In a bold departure from her acclaimed contemporary novels, Printz Medalist Melina Marchetta has crafted an epic fantasy of ancient magic, feudal intrigue, romance, and bloodshed that will rivet you from the first page.
Another one of my library books. This one looks and sounds awesome, I can't wait to get stuck into it!
Have a great week, everyone!