It's time for a look back over the last week with Clock Rewinders. This feature is based on the original Clock Rewinders on a Book Binge.
This Week on the Bookcase
This week has been rather quiet around here – I've been busy and had very little time to read, but I did write a wrap-up post for May. I've been doing a fair bit of organising behind the scenes for upcoming things, though. Also, I went to see The Avengers. Awesome!
Have you entered the Jubilee Giveaway yet? It's in honour of the Queen's Diamond Jubilee weekend, so I'm giving away a British SFF book in celebration. There's plenty more blogs giving books away in the hop, so check it out!
Armchair BEA starts tomorrow, Monday June 4. There will be plenty of things going on around the blogosphere for that so I'm really looking forward to discovering some new blogs and seeing what's going on at the real BEA.
Reviews:
Around the Community
Suey of It's All About Books wrote about her Star Wars story in a heart-warming tale about enjoying the movies as a child, then growing up loving them. What's your Star Wars story?
Parajunkee announced the winners of a recent giveaway, but also warned against nasty people cheating the Rafflecopter system. Be warned and check the IP counts before choosing a winner! I will be, that's for sure. Nasty cheaters.
Have you read Of Poseidon by Anna Banks? It was just released last week and I haven't got a copy yet, but there's a prequel available for free at the Tor website, Legacy Lost.
Book Loot

For review from Netgalley:
The Goddess Legacy, Aimée Carter (Goddess Test #2.5) – five novellas revealing the backgrounds behind the stories of the gods. I need to read the first two Goddess books first, but I have been meaning to for a while now! (for release July 2012)
From a giveaway:
Library loots:
Dragonclaw, Kate Forsyth (Witches of Eileanan #1) – I've started collecting books for my Discover Australian Fantasy feature in July!
The Wand in the Word, Leonard S Marcus – A non-fiction series of interviews with many great Fantasy authors. This looks fascinating.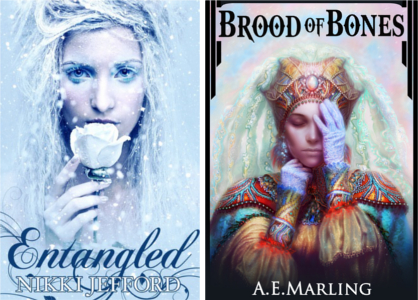 Freebies from Amazon:
Currently Reading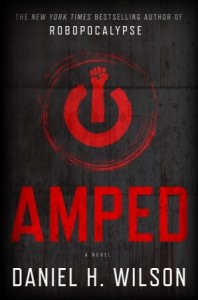 Amped, Daniel Wilson
Technology makes them superhuman. But mere mortals want them kept in their place. Enter a stunning world where technology and humanity clash in terrifying and surprising ways.
Last week was a difficult one for reading – I only just finished Winter Be My Shield last night and have barely started Amped, but it seems a pretty neat concept so far.
This Week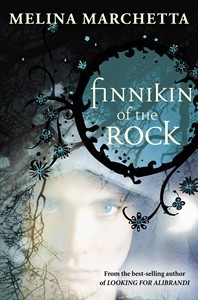 Finnikin of the Rock, Melina Marchetta
 In a bold departure from her acclaimed contemporary novels, Printz Medalist Melina Marchetta has crafted an epic fantasy of ancient magic, feudal intrigue, romance, and bloodshed that will rivet you from the first page.
I must read this library book this week because they're not letting me renew the loan again!
Have a great week, everyone!