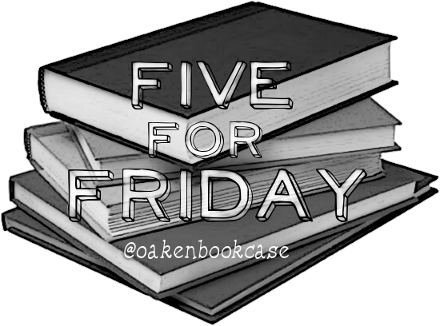 This Discover Australian Fantasy Five For Friday is brought to you by the amazing Rebecca of Reading Wishes. Make sure to come back tomorrow for an interview with the man himself, Jay Kristoff!
5 reasons to get excited for Stormdancer!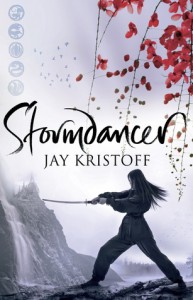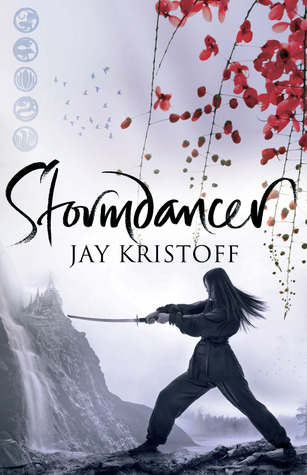 1. La Blurb
I'm not a huge fantasy reader, the one's I've read so far haven't exactly won me over but this one sounds incredible! *rereads blurb*
Griffins are supposed to be extinct. So when Yukiko and her warrior father Masaru are sent to capture one for the Shogun, they fear that their lives are over. Everyone knows what happens to those who fail him, no matter how hopeless the task.
But the mission proves far less impossible, and far more deadly, than anyone expects – and soon Yukiko finds herself stranded: a young woman alone in her country's last wilderness, with only a furious, crippled griffin for company. But trapped together in the forest, Yukiko and Buruu soon discover a friendship that neither of them expected.
Meanwhile, the country around them verges on the brink of collapse. A toxic fuel is slowly choking the land; the omnipotent, machine-powered Lotus Guild is publicly burning those they deem Impure; and the Shogun cares about nothing but his own dominion. Yukiko has always been uneasy in the shadow of power, when she learns the awful truth of what the Shogun has done, both to her country and to her own family she's determined to do something about it.
Returning to the city, Yukiko and Buruu plan to make the Shogun pay for his crimes – but what can one girl and a flightless griffin do against the might of an empire?
2. Jay Kristoff, author
Jay is AWESOME. Not only does he take the time to connect with his readers but he's so nice and thoughtful. The dude is epic. Oh and he's hilarious and his personality is freaking
fantastic. Plus, he's male! *throws confetti* We need more males in the YA biz, YO. If you need more reasons to love the guy, read this!
3. Cover Love
The cover(s) for Stormdancer are fierce! Whilst both covers are amazing, I love the US one the most. I mean, can you blame me?! Totally badass! 😀
4. Deadly Combo
Not only is Stormdancer billed as 'a dystopian Japanese-inspired Steampunk fantasy' but it's also an Aussie title! You know what to expect then, right? BRILLIANCE.
5. Riveting Reviews
So far the reviews that are circulating the blogosphere are brimming with awesomeness and positivity! If you need more convincing…
"Stormdancer lived up to the hype AND THEN SOME." – Brodie @ Eleusinian Mysteries
"Something I like very very very much is that THERE IS NO CLIFFHANGER! It is a well-rounded individual book that so happens to have two books to follow continuing Yukiko and Buruu's legacy." – Braiden @ Book Probe
"Stormdancer is a novel filled with vivid detail and dazzling descriptions." – Claire @ Claire Reads
Excited yet? I bet you are! After writing this post I'm sold all over again! Get ready world because here comes Stormdancer!