This review is part of the Discover Australian Fantasy feature, running all July on The Oaken Bookcase. Please visit the Aussie Fantasy page to see the other reviews and articles and also to enter the giveaway!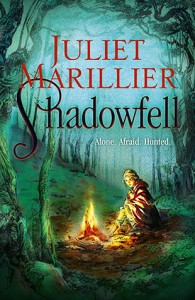 Title: Shadowfell (Goodreads)
Author: 

 Juliet Marillier
Rating:





The people of Alban are afraid. The tyrannical king and his masked Enforcers are scouring the land, burning villages and enslaving the canny.
Fifteen-year-old Neryn has fled her home in the wake of its destruction, and is alone and penniless, hiding her extraordinary magical power. She can rely on no one – not even the elusive Good Folk who challenge and bewilder her with their words.
When an enigmatic stranger saves her life, Neryn and the young man called Flint begin an uneasy journey together. She wants to trust Flint but how can she tell who is true in this land of evil? For Neryn has heard whisper of a mysterious place far away: a place where rebels are amassing to free the land and end the King's reign.
A place called Shadowfell.
Details
Series: Shadowfell #1 of 3
Genre: Young adult Fantasy
Published: Pan Macmillan Australia, July 1, 2012. Also Random House Children's Books and Knopf, September 11, 2012.
My copy: For review from Pan Macmillan Australia, thanks very much!
Pages: 360
Buy Aussie paper copies: Fishpond • Dymocks
Pre-order Paper copies: Amazon.com • Amazon.co.uk • Book Depository
E-copies: Amazon.com (available now) • Barnes & Noble (preorder)
Review
Neryn is alone in the harsh land of Alban. Hunted by the Enforcers, she turns north towards Shadowfell – a place rumoured to harbour those who would fight for the freedom of the land from the evil King. Along the way she must decide who to trust and which path to take to discover her own potential.
Shadowfell is a beautifully written tale of a young girl's personal journey, away from her grief and pain and towards forgiveness and strength. It's this very journey, though, that made this book a little tedious for me. The road to Shadowfell is long and hard and Neryn spends a lot of time stumbling along, hurt or sick. The gentle pace makes it feel almost as if you are making the journey along with Neryn. Perhaps I've been reading too many action-packed fantasies lately!
Another aspect I found a little frustrating was that Neryn constantly has to guard her tongue to keep the people and Good Folk (fae) helping her safer, in case the Enforcers come through behind her and try to get information out of people. I didn't really understand how that would help keep them safe – surely the Enforcers would still torture people anyway for associating with a fugitive?
For this reason, the whole story becomes a huge communication breakdown, with no-one actually telling each other anything. This caused problem after problem, with Flint leaving without explanations and Neryn running off without waiting for one. They spend a lot of time in silence!
There are some beautiful parts of this story – especially when Neryn is dealing directly with her losses or with the Good Folk. Her slow-burning romance with Flint is lovely, but it broke my heart to never know whether he was to be trusted or not. Flint himself is a very deep character – much more interesting than Neryn herself, I felt. They didn't really spend much time with many Good Folk for me to get a good feel of them – I hope they'll feature more further on in the series.
I'll be more than happy to pick up Juliet's other works – her writing style is beautiful and the descriptions of landscapes made me feel like I was standing in the Scottish Highlands. If you love beautifully told fantasies then you'll enjoy Shadowfell, but at the moment I personally prefer stories with a little faster pace.
Warnings: Dark themes and violence.
Shadowfell Series
Raven Flight (planned for 2013)
About the Author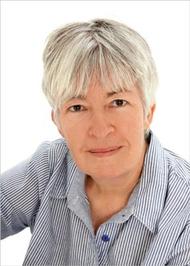 Juliet Marillier was born July 27, 1948 in Dunedin, New Zealand and grew up surrounded by Celtic music and stories. Her own Celtic-Gaelic roots inspired her to write her first series, the Sevenwaters Trilogy. Marillier was educated at the University of Otago, where she majored in music and languages, graduating BA and a B Mus (Hons). She has said in an interview that this academic training strengthened her writing, and that her lifelong interest in history, folklore and mythology has had a major influence on her storytelling style.
She lives in a hundred-year-old cottage in a riverside suburb of Perth. She shares her home with four dogs. She has four adult children and six grandchildren, all of whom live in Australia. She has been a fulltime writer since 2002, having previously worked at a variety of jobs including music teaching at both secondary and tertiary levels and in the Public Service.
Juliet is also well known for her Sevenwaters series, as well as other series such as the Bridei Chronicles and the two Wildwood books.
Yes, I know Juliet is a Kiwi but since she lives in Australia, I'm adopting her as an honorary Aussie!