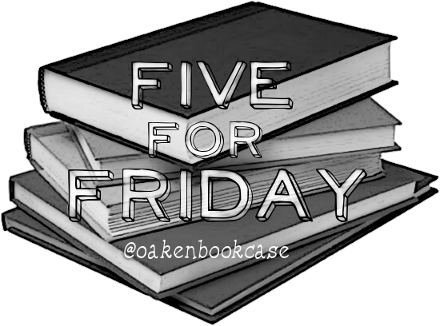 Why do we read, write and watch Fantasy and Sci-fi fiction?
Aussie author Rowena Cory Daniells wrote a brilliant guest post over on Fantasy & SciFi Lovin' this week that discussed this very question.
The article not only delves into why we might need some escapism from our daily lives, but also introduced me to Tolkien's idea of "Eucatastrophe", which struck a chord with me. Eucatastrophe is described by Tolkien as:
…the sudden happy turn in a story which pierces you with a joy that brings tears (which I argued it is the highest function of fairy-stories to produce).
He kind of hit the nail on the head there, didn't he? That wonderful feeling you get, just as the quest is complete, as the young lovers kiss, as the beautiful view of a city or landscape is revealed – that is why we love fantasy. It's magic.
After we have grown up enough that we dismiss magic or true romance as not existing, there is still a little child (or teenager) inside us that wishes that wasn't the case.
I believe that those of us who read, write and watch fantasy stories do so because we know magic probably isn't real, but what if it is?
Here are five ways to keep that magical feeling alive:
Five Methods of Fantasy Escapism
1. Books
C'mon, did you really think I could write a list like this without mentioning books? Speculative fiction gives us the ability to visit other worlds, experience fantastic possibilities in our own world, or to dream about what the technology of the future may allow us to achieve (or a combination of those!).
From A Wrinkle in Time to the very latest releases such as Throne of Glass or Stormdancer, books have been helping us to escape for a very long time now and there's no stopping the imaginations of authors!
2. Film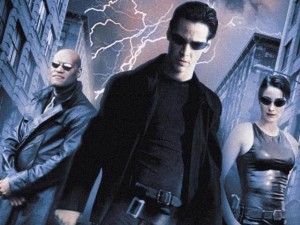 Rowena Cory Daniells mentions in her article that the top 50 grossing films have all been "fantastical in nature". It seems we love a film to show us other worlds and magical stories. I'd lay bets that most of those films are adaptations of books, but it's great to see a fantasy world brought to life, isn't it?
Some (but not all) of my favourite films to escape into over the years include Star Wars, The Fifth Element, The Matrix, The Princess Bride, pretty much all Disney cartoon fairy-tales, Stargate, Lord of the Rings, The Hunger Games, X-Men and other comic-adaptations… the list goes on.
Honourable mentions must go to two films I saw in 3D around the same time, and completely loved – Avatar and How To Train Your Dragon. I think it was the flying scenes that really got me, plus the gorgeous Nagrand floating mountains scenery in Avatar.
3. TV Series
There have been fantastical TV series for almost as long as there have been televisions! I will admit to being a huge Red Dwarf fan during my high school years. I devoured Firefly for the first time last year and have re-watched it since, and I'm currently working my way through the many series of Stargate. We loooove to watch Game of Thrones, and have also been enjoying Once Upon a Time. It seems to be a bit more Sci-fi than Fantasy with TV for me though.
4. Computer Games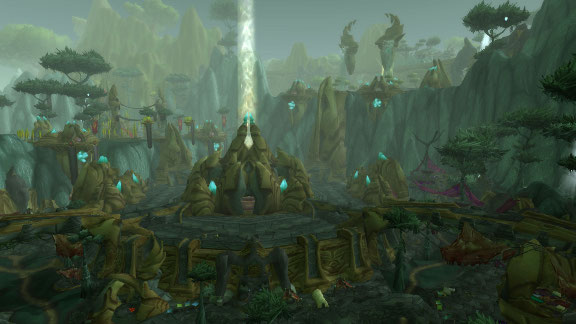 I've been playing World of Warcraft for almost much 6 years now (gosh…), and it's not all just hacking baddies to bits. The scenery, the music, the Lore involved with the game is so detailed that it really does draw you into the story at times.
It's not just WoW, of course – most fantasy-style games these days have a detailed story and artwork behind them. Games such as the Elder Scrolls (Skyrim, especially) are so beautiful to explore that I just keep wandering off and losing track of the quest I'm on. Mr Ang was playing one of the Assassin's Creed games recently on Playstation and I had to sit there and watch because I wanted to know what was going to happen next in the story.
5. Music
Music might not usually be connected with fantasy but I do think it's one of the most important ways creators of fantasy (authors, film-makers, game designers) can share emotion or a sense of another place with others.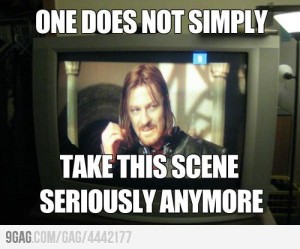 Last weekend I was extremely excited (possibly even nerd-gasmic) to see the Queensland Symphony Orchestra playing the soundtrack of The Fellowship of the Ring while the movie played behind them. It was brilliant! I found most of the time I focused on the movie and occasionally remembered that the orchestra was playing below it, but I spent some time marvelling at how much drama the music adds to the story or giggling at how many people laughed at the "One does not simply…" part!
I've got a decent collection of movie and game soundtracks that help me to disappear to far-away places in my mind. My favourites include Empire Strikes Back, How to Train Your Dragon, Lord of the Rings, Wrath of the Lich King, Skyrim and Robin Hood, Prince of Thieves (I know, I know, but the music is really good :P)
So! If you made it this far, I salute you! Tell me all about your fantasy escape methods, I'd love to hear about them!