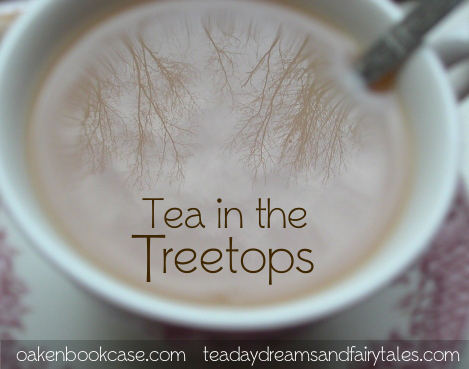 Welcome to the second episode of Tea in the Treetops – a new podcast project I've been working on with my book buddy Philippa, from the Tea, Daydreams and Fairytales blog.
If you missed the first episode, Introductions, you can listen to it here.
In episode 2, we talk about what we've been reading, what we plan to read next and a little bit about our children too, as well as a bit of booky news that we're excited about.
Please, have a listen, and let us know what you think! I do apologise, I've had a bit of a cold this week. I've tried to edit out all the coughing but I may have missed a bit so, sorry! And yes, you did hear correctly, Philippa is due to have another bub in eight weeks or so!
You can use this player to listen. It's about 40 minutes long this week:
[powerpress]
We hope you enjoy our bookish chit-chat! Please let us know if you do!
Books mentioned
Angelya
Philippa
News