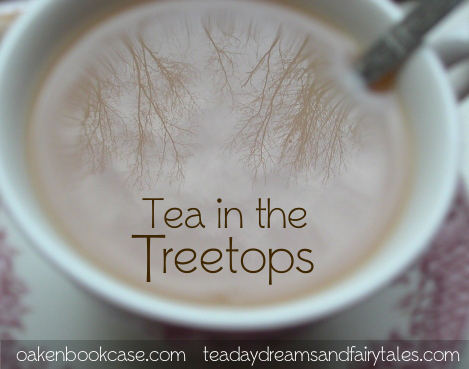 It's time for something a little different on the Oaken Bookcase today! I'd like to welcome you to listen to the first "pilot" episode of Tea in the Treetops – a new podcast project I've been working on with my book buddy Phillipa, from the Tea, Daydreams and Fairytales blog.
We plan to make this a fairly regular update to take the place of meme posts such as Clock Rewinders or Stacking the Shelves. We talk about what we've been reading, what we plan to read next and a little bit about our children too!
Please, have a listen, and let us know what you think!
You can use this player to listen. It's just shy of 30 minutes long:
[powerpress]
We hope you enjoy our bookish chit-chat! Please let us know if you do 🙂
Books mentioned by Angelya
Books mentioned by Philippa
You can find a link to my Blogaversary giveaway on the right sidebar there ->