Hello once again! It's Sunday, so it's time for a look back over the last week with Clock Rewinders. This feature is based on the original Clock Rewinders on a Book Binge.
This Week on the Bookcase
This week, I was in a bit of recovery mode from the Spring Fling giveaway hop. So many new visitors! Congratulations to the winner – @jaevenstar! She chose a copy of Immortal Rules.
Reviews:
Aurorarama, Jean-Christophe Valtat – Amazing Arctic Steampunk Fantasy.
Around the Community
This week has begun the wind-up to the Bout of Books, starting tomorrow, Monday May 14. I'm looking forward to participating in my first read-a-thon! See my goals post for a list of the books I'm hoping to read this coming week.
I apologise for the lack of links here this week… I've been off sick all week and haven't done much of anything that resembled work of any kind, so I'm very unprepared. I promise I'll have a better community round-up next week.
Book Loot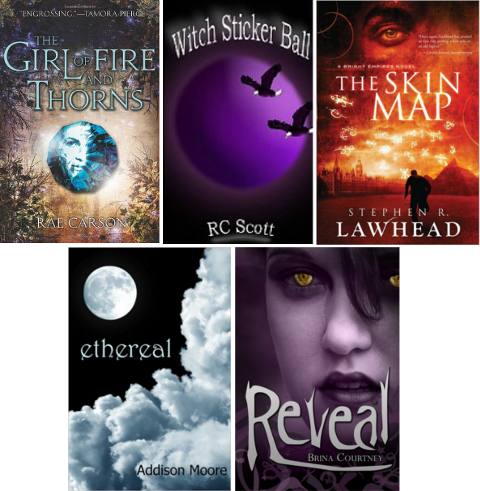 No books for review from anywhere this week!
From Giveaways:
A freebie from the author:
And one from the library (seriously, I need to stop going there):
Currently Reading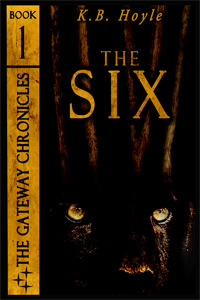 The Six, K B Hoyle
When Darcy begins to experience strange magical occurrences, she comes to believe she's either losing her mind or on the brink of a discovery that could give her purpose in life. After unwittingly stumbling through a magical gateway to a new world called Alitheia, she convinces Sam and the other four teenagers to travel there with her…
I'm nearly finished The Six – this middle-grade/young teen fantasy has been a great read, I just wish I'd had more time to devote to it! It's just the type of book I loved to read when I was thirteen or there-abouts. My review will be coming very soon.
This Week
This week is all about the Bout of Books read-a-thon. You can visit my goals post to find out the books I'm planning to read this week!
Random Photo of the Week
And finally, here's a photo of my little boy reading my Kindle. Okay, so he's pressing the buttons and chewing on the corners… but I like to think he'll read it one day.
Have a great week, everyone, and best of luck if you're joining in the Bout of Books!