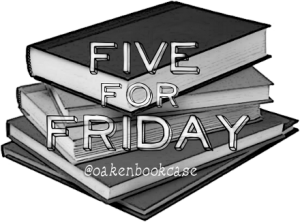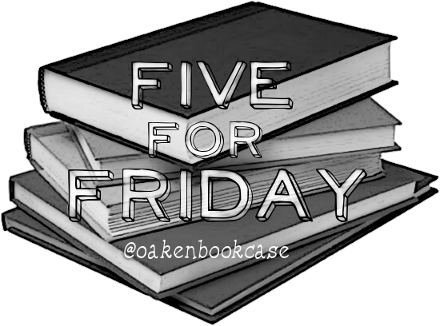 This Five For Friday is part of the Discover Australian Fantasy feature, running all July on The Oaken Bookcase. Please visit the Aussie Fantasy page to see the other reviews and articles and also to enter the giveaway!
I'm very pleased to welcome Shannon from Giraffe Days to share five things with us today! Shannon is an expat Aussie currently living in Canada.
Five Fantastic Fantasy Authors
Thank you, Angelya, for inviting me to participate in Discover Australian Fantasy month! Australia has, and continues to, produce some of the most original and talented writers of fantasy I've come across. Here are five authors I highly recommend for you to try: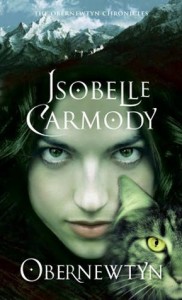 She wrote her first book, Obernewtyn, at 14 and had it published when she was working in journalism. She comes from a large family and used to tell her younger siblings stories she'd make up on the spot. I once "met" her when she came to my rural high school in Tasmania to run a workshop with us grade 10 students – even though she was my favourite author then (and still is today), I was too shy to approach her. It's like having your religious leader appear in front of you! I'm not sure I'd fare better today, either. Anyway, I love all her books, with my favourites being the Obernewtyn series, the Legendsong trilogy, Scatterlings, Alyzon Whitestarr and Green Monkey Dreams. She writes children's fantasy books as well, though her work isn't restricted to one age group. With her background in philosophy, her stories are original and thought-provoking. She divides her time between her home on the Great Ocean Road, Victoria, and Europe (oh what a life!).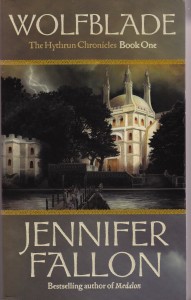 I've loved everything I've read by her so far, which isn't nearly enough! I started with her Second Sons Trilogy, which is deceptively simple in style but clever in plotting. It's a highly politicised story, as is her Wolfblade Trilogy, the sequel to the Demon Child Trilogy (all six books are called the Hythrun Chronicles in the U.S.). Her new work is the Tide Lords Trilogy, which I haven't started to yet but I know that when I do, I'll be in for a treat. Her Wolfblade trilogy in particular is sophisticated political fantasy, with a strong female lead who, even though I read it so long ago, still has a presence inside me, like she left a lasting impression as a solid person. She grew up in Melbourne, has lived in Canberra and the Northern Territory, and now lives in New Zealand.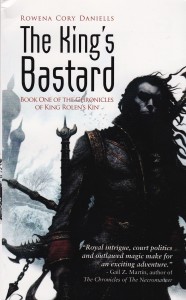 I loved her T'En trilogy, which is a fantasy-romance blend, which she published under the name Cory Daniells; and I've have started her King Rolen's Kin trilogy which I'm also loving. She's also written The Outcast Chronicles, due out this year, and is working on a sequel trilogy to KRK called King Byren's Kin. I love her work not least because it's so well written and full of exciting adventure, gripping plots and strong characters, but also because of her romance touch. In the T'En trilogy, romance was a key part of the plot, while in KRK it's not a strong feature, so far, mostly serving to help flesh out the characters. But for me, a touch of (well written) romance can bring a book alive. She currently lives in Brisbane.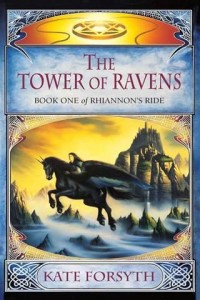 While I've only read one trilogy by Kate Forsyth – Rhiannon's Ride – it was so awesome it was an easy decision to include her in this short list. I would have read more of her books by now but I moved countries and I've yet to find her books here. 🙁 But if you're a fan of Maria V Snyder, Jennifer Fallon, Tamora Pierce, Trudi Canavan, Karen Miller, Rowena Cory Daniells, Juliet Marillier or Lynn Flewelling, I think you'd enjoy Rhiannon's Ride. It has one of my favourite fantasy heroines, some sweet romance, betrayal, magic and adventure – the best ingredients! I very much want to read her newest book, Bitter Greens, a retelling of "Rapunzel". She lives in Sydney by the sea.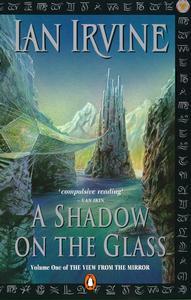 I am way behind on Irvine's books, mostly due to geography (sadly they don't seem to be readily available in North America 🙁 ), but I was reading his first quartet while I was still at uni in Australia, The View From the Mirror, and would really like to finish it someday. Instead of an elemental kind of magic, the story featured a kind of constructionist magic: the magicians created strange objects that worked as magic. That's how I remember it anyway! It was different. His world-building is exceptional, and the characters original. You can read about the books, and his other series, here. Irvine is a marine biologist who lives in NSW.