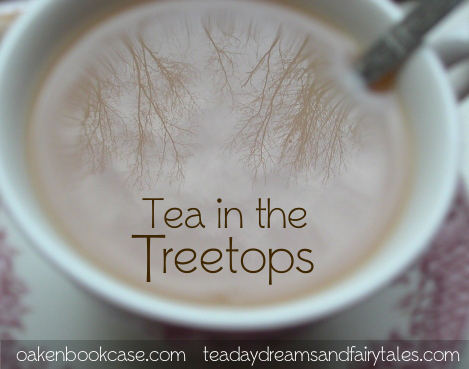 Welcome to the third episode of Tea in the Treetops – a book review podcast I co-host with Philippa, from the Tea, Daydreams and Fairytales blog.
In episode 3, we talk about what we've been reading, how much we enjoyed the Penguin Teen Australia event, a bit about the Ultimate Book Blogger Plugin and some info about the Auralis Awards.
Please, have a listen, and let us know what you think!
You can use this player to listen:
[powerpress]
We hope you enjoy our bookish chit-chat! Please let us know if you do!
You can see past episodes of the podcast, as well as the various ways to subscribe on the main podcast page.
The music in this episode is titled Sea of Dreams and has been used with the kind permission of the composer, Bart Stoop. You can hear more of Bart's beautiful music at facebook.com/BartStoop.
Books mentioned
Angelya
Philippa
Other items mentioned