It's time for a look back over the last week with Clock Rewinders. This feature is based on the original Clock Rewinders on a Book Binge.
Last Week on the Bookcase
This week has been full of Armchair BEA (especially twitter), and I joined in with a couple of the shared topic posts – the Introductions post on Monday and the Ask the Experts post on Friday. The twitter chats were very informative but soooo many people involved that the tweets flew by too fast for the brain to comprehend, I'm afraid! Still, I discovered some great new blogs and some book recommendations. Have I mentioned how much I love community events?
In other news, congratulations to Maria, the winner of my part of the Jubilee Giveaway hop!
The Kingdom blog tour is on until the end of June – make sure you get your entry in the giveaway for the chance to win a Kindle Fire. My review will be up on June 22!
Reviews:
Exiled, JR Wagner – A fantasy set in late Victorian times that had a little less spark than I would have liked.
Amped, Daniel H Wilson – Action packed sci-fi.
Around the Community
It's just been all about Armchair BEA this week and there's plenty of great stuff out there! If you select links from the linkies for each day's topic, you're almost guaranteed to find something to interest you.
Book Loot

For review:
Other loots:
Currently Reading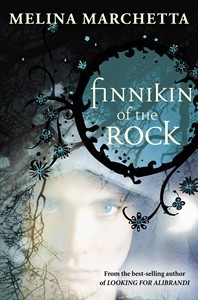 Finnikin of the Rock, Melina Marchetta
 In a bold departure from her acclaimed contemporary novels, Printz Medalist Melina Marchetta has crafted an epic fantasy of ancient magic, feudal intrigue, romance, and bloodshed that will rivet you from the first page.
I'm aaaalmost done with this one and I'm really enjoying it! Once again, it's been a slow week for reading.
Coming up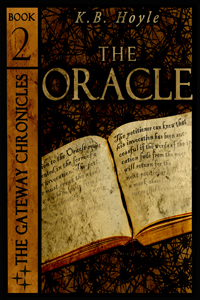 The Oracle, K.B. Hoyle
A year ago Darcy Pennington had no real friends. A year ago she'd thought that magic only existed in fairy tales. A year ago she would have laughed at the idea of other worlds.
Then everything changed when she'd visited Cedar Cove Family Camp and stumbled into a magical gateway to a world called Alitheia.
I really enjoyed the first in this series, The Six, when I read it a few weeks ago. I was so happy to get my hands on a copy of  The Oracle from Netgalley!
Have a great week, everyone!