This post is part of the Discover Australian Fantasy feature, running all July on The Oaken Bookcase. Please visit the Aussie Fantasy page to see the other reviews and articles and also to enter the giveaway!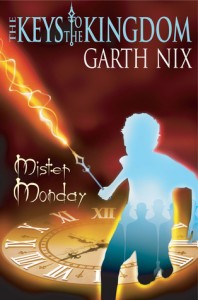 Title: Mister Monday (Goodreads)
Rating:





Arthur Penhaligon is not supposed to be a hero. He is, in fact, supposed to die an early death. But then he is saved by a key shaped like the minute hand of a clock.
Arthur is safe but his world is not. Along with the key comes a plague brought by bizarre creatures from another realm. A stranger named Mister Monday, his avenging messengers with blood-stained wings, and an army of dog-faced Fetchers will stop at nothing to get the key back even if it means destroying Arthur and everything around him.
Desperate, Arthur ventures into a mysterious house a house that only he can see. It is in this house that Arthur must unravel the secrets of the key and discover his true fate.
Details
Series: Keys to the Kingdom #1 of 7
Genre: Middle grade Fantasy
Published: Scholastic, 2003
Pages (paperback): 361
Paper copies: Amazon.com • Amazon.co.uk • Book Depository
E-copies: Amazon.com • Amazon.co.uk • Barnes & Noble
Audiobook copy: Audible (Amazon.com) • Audible (Amazon.co.uk)
Review
I listened to the audio version of Mister Monday from Bolinda Audio, borrowed from the library.
Arthur Penhaligon is just an ordinary kid – that is, until he suffers a supposedly fatal asthma attack and a strange man, Mister Monday, appears out of nothing and chooses him to be the Heir to the Keys to the Kingdom, for a little while at least. But Arthur doesn't die like he's supposed to, and when the people around him start dropping from a mysterious "sleepy plague" he must venture into the strange world of the House to find out what on earth is going on.
Mister Monday is the first part in a seven part series following Arthur's adventures in the world created by the Architect. The first few chapters were a little slow, but once Arthur had decided he had to get to the House that only he can see, the action is almost non-stop throughout the rest of the book.
Garth Nix loves to describe everything in detail, often through dialogue between characters. While that can get a little slow in some areas, it creates a vivid picture of the new world and what is going on within it. The characters of Mister Monday are unique and rather comical – in fact I think this book would make a brilliant animated series or film! Arthur is an unlikely hero, being a rather small asthmatic boy, but he steps up to the task admirably. He meets Suzy Blue along the way, who sounded to me like a sort of scruffy urchin but ends up being a most steadfast and loyal companion.
I really enjoyed listening to Mister Monday. It has been a long time since I read Garth Nix's Sabriel series and the only other work of his that I've read recently was A Confusion of Princes, which I didn't enjoy as much as I'd hoped to. Mister Monday was a delightfully different world altogether, and the non-stop action left me feeling a little worn out by the time I reached the end! I think the pacing of the audio version was a little off-kilter – I felt that each scene may have gone on a bit long, and later realised that it was probably because you can read with your eyes faster than speaking aloud, so the audio book slows the pace down a little.
Mister Monday would be a perfect read or listen for middle-grade readers (or adults that enjoy a "younger" story!) who love the sound of adventure, magic and a slightly twisted and weird other world!
Warnings: None, it's squeaky clean, but might be a little scary for little ones.
Keys to the Kingdom series
About the Author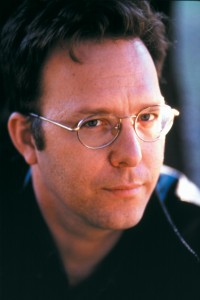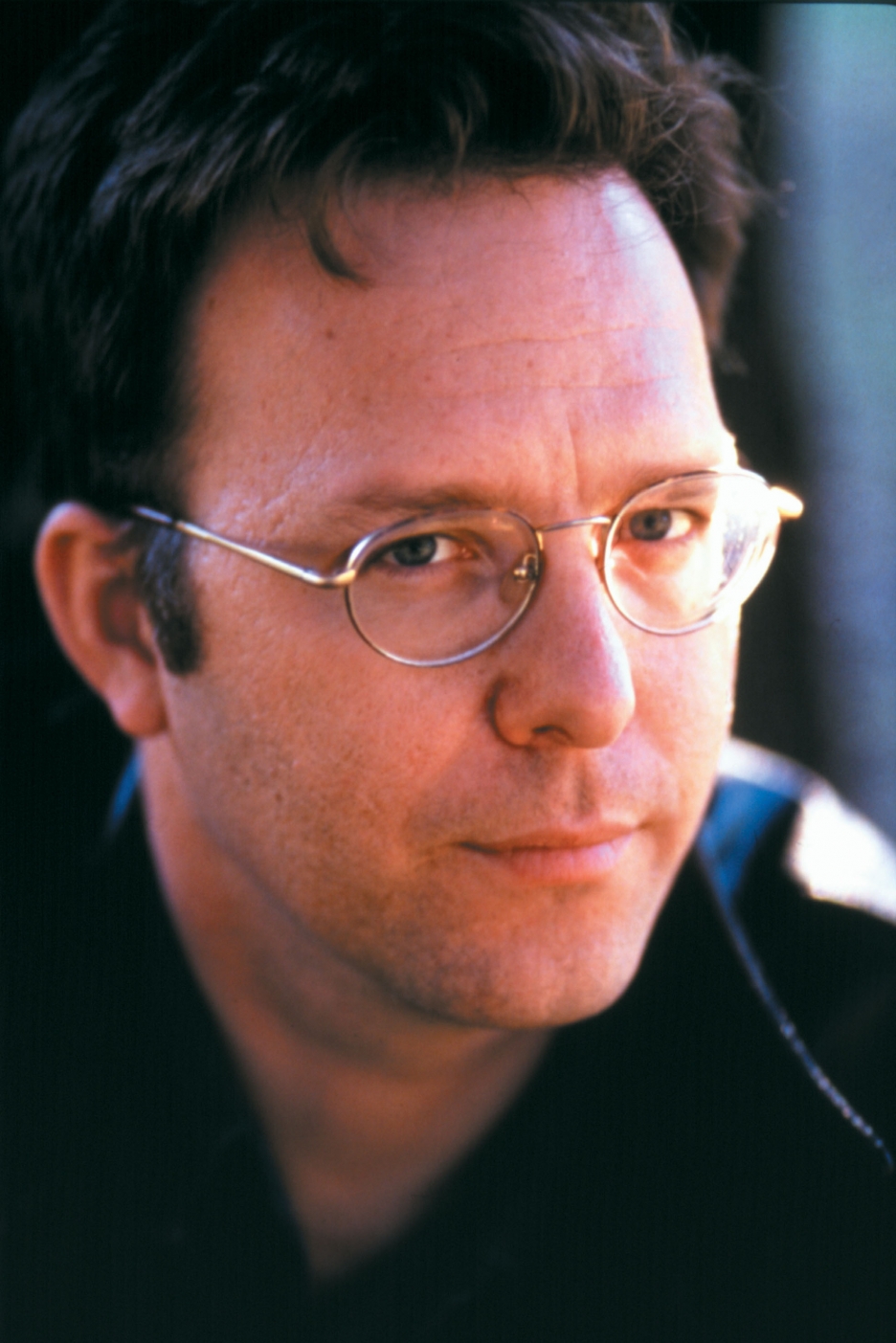 Garth Nix was born in 1963 in Melbourne, Australia, to the sound of the Salvation Army band outside playing 'Hail the Conquering Hero Comes' or possibly 'Roll Out the Barrel'. Garth left Melbourne at an early age for Canberra (the federal capital) and stayed there till he was nineteen, when he left to drive around the UK in a beat-up Austin with a boot full of books and a Silver-Reed typewriter.
Despite a wheel literally falling off the Austin, Garth survived to return to Australia and study at the University of Canberra. After finishing his degree in 1986 he worked in a bookshop, then as a book publicist, a publisher's sales representative, and editor. Along the way he was also a part-time soldier in the Australian Army Reserve, serving in an Assault Pioneer platoon for four years. Garth left publishing to work as a public relations and marketing consultant from 1994-1997, till he became a full-time writer in 1998. He did that for a year before joining Curtis Brown Australia as a part-time literary agent in 1999. In January 2002 Garth went back to dedicated writer again, despite his belief that full-time writing explains the strange behaviour of many authors.
He now lives in Sydney with his wife, two sons and lots of books. You can find out more about Garth at his website, http://www.garthnix.com.