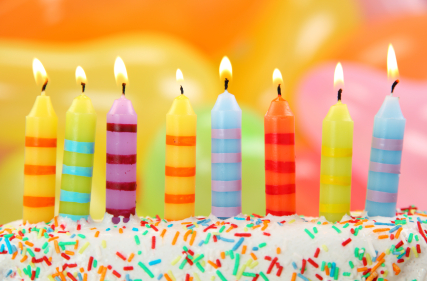 A year ago, oakenbookcase.com was registered and this site was born! To celebrate my first blogaversary (and also my birthday which happens to also be today), I'm giving away a book to one of you, my lovely readers!
I'd like to thank all of you – readers, authors and publishers, who have made the last year of blogging so much fun! I've been super busy the last couple of weeks with Life in general but stay tuned – I've got some exciting stuff planned for the blog soon.
I'd like to especially thank Adam from Safe Shark Hosting, for making my transition to self-hosted WordPress so quick and painless and for providing such an awesome hosting service! If you've been thinking of switching to self-hosted, I heartily recommend you check out Safe Shark!
Now, to the giveaway.
The Prize
The winner will choose any one book from The Book Depository, to the value of A$15. This can be one of my favourite books from the last year or recent releases pictured below, or another book of your choice!
This giveaway is open Internationally, as long as the Book Depository ships to your country. If you're not sure, check here.
Please note, I will only accept entries via the rafflecopter form! Please don't put your email into a comment, it won't be included as an entry!
The Rafflecopter form will be open until midnight, March 28 AEST, then the winner will be notified by email and have 48 hours to respond with their address. Good luck!
Extra entries are available for those who share word of the giveaway on Twitter or Facebook. You don't have to also follow me, but if you are able to it would be really appreciated 🙂
If you can't see the Rafflecopter widget, you'll need to click the "More" link or the post title to open up the post itself.