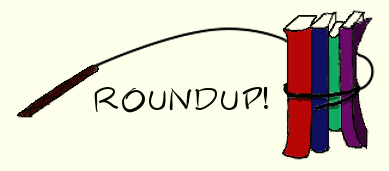 It's time for a look back at the past month on the Oaken Bookcase.
I realise it's already the 5th and I completely missed the end of August. No excuses, it's just that things have been so frantic around here that I totally forgot.
Several things have been going on that have disrupted both my reading time and my blogging mojo. Firstly, not sure if I mentioned this already, but I'm due to have another bub at Christmas time (seriously, my due date is Christmas Day). That's not much of an excuse but it is making me more tired and less likely to want to do anything in the evenings!
We also had my sister's wedding during August (congrats!) involving a trip to Sydney, plus random preparations for my brother's wedding in a few weeks (yes I know, my poor parents).
Lastly, there's the Secret Blogging Project which I'm not allowed to talk about just yet, but you should see some news regarding that very soon so keep an eye out!
Tea in the Treetops is still on hiatus for a short while until Philippa and I get our busy lives under control, but we hope to have a new episode for you very soon.
To the books! This month was all about sequels – I seemed to read more sequels than anything else. It's always nice to return to a world and characters that you already know and (most of the time) love!
Reviews for August:
Books I read but didn't review yet:
The Throne of Glass novellas 3 and 4, The Assassin and the Underworld and The Assassin and the Empire. I'm not really sure why Sarah J Maas didn't just combine the four pre-quel novellas and release them as one book, but I suppose they are separate enough stories.
Harry Potter and the Deathly Hallows (#7), JK Rowling. I finally finished my re-read of the series and I think number 7 remains my favourite. It's a very epic ending, and I'll get around to writing a review of this and number 6 at some stage I hope.
Goal Update
Goodreads challenge – I'm currently sitting at 64 books read, 3 books behind schedule. I have been reading some rather large books lately, but that's only part of my excuse… I may have to drop my goal to 90 books for this year I think. No harm in that, I've been reading some awesome epic fantasy lately!
My list of books that I wanted to get to this year is looking woefully neglected! If I didn't keep getting such awesome review books to read, I'd make a dent in that. There's just not enough hours in the day, I tell you!
Coming up in September
At this stage I don't think there are any big events happening during September, but I'm hoping for a big reveal of the Secret Blogging project before too long so stay tuned!
It's a gorgeous time of year here in Brisbane, warming up towards summer. Have a lovely September!