It's time for a look back over the last week with Clock Rewinders. This feature is based on the original Clock Rewinders on a Book Binge.
Last Week on the Bookcase
This week was huge for incoming books – more on that later. Early in the week I visited Brisbane's Lifeline Bookfest – an enormous second-hand book sale to raise money for the Lifeline charity. I could have gone nuts in that place, but I was rather restrained and managed to leave with only four books. I nearly turned around and went back in again when she said it was only a total of $8.50 though! Here's what it looked like. Cheap books ahoy!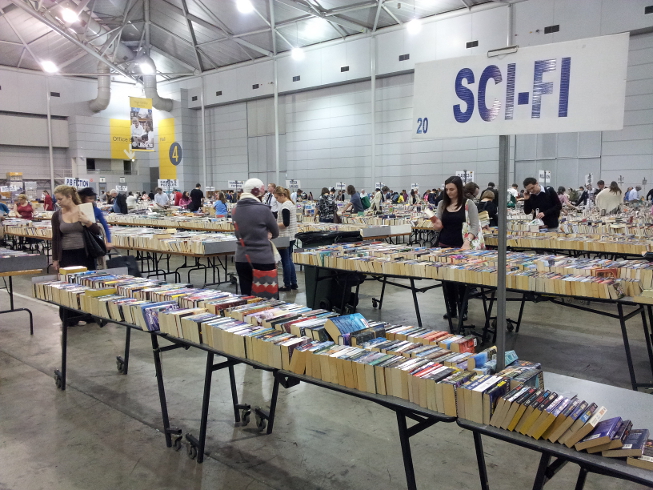 In other news, during the week I saw a few people mention on twitter that it would be great to have a list of bloggers participating in Armchair BEA by city, state and country. Being a map nerd myself, I knew what needed to be done – and the Book Blogger Map was born. Have you added yourself? Please, spread the word! At the moment we have 50 placemarks and counting!
The Kingdom blog tour is on until the end of June – make sure you get your entry in the giveaway for the chance to win a Kindle Fire. My review will be up on June 22!
Reviews:
Book Loot
Oh wow, such a huge week this week! Fourteen books! I totally didn't mean it! *hides from to-read pile*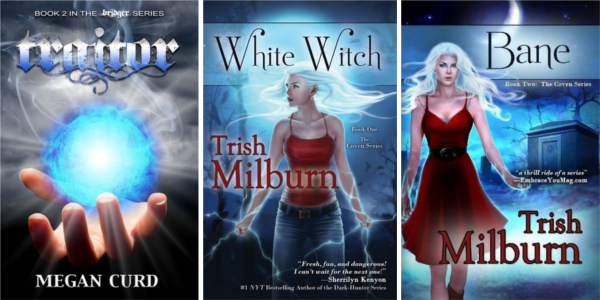 For review:
Traitor (Bridger #2), Megan Curd – for an upcoming blog tour. I picked up Bridger as a freebie a while ago so I must get around to reading both of them.
White Witch (Coven #1), Trish Milburn – from Netgalley (March 2012)
Bane (Coven #2), Trish Milburn – from Netgalley (May 2012)
Ahead of the Game, Shaun Micallef (June 2012) – This is a short novel from one of Australia's top comedians. This guy's a nutter – should be hilarious.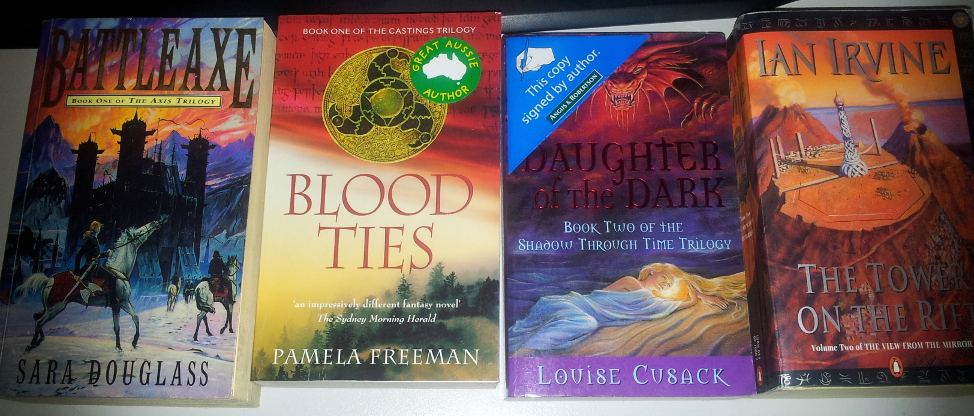 Bookfest loots:

From giveaways:
Library loots:
Froi of the Exiles (Lumatere #2), Melina Marchetta – I just finished reading Finnikin of the Rock, but you'll have to wait until July and my Australian Fantasy feature to hear what I thought about it and this second one!
Darkfall (Legendsong #1), Isobelle Carmody – Another one for my Aussie Fantasy feature. Why don't Aussies write any small books, these ones are enormous!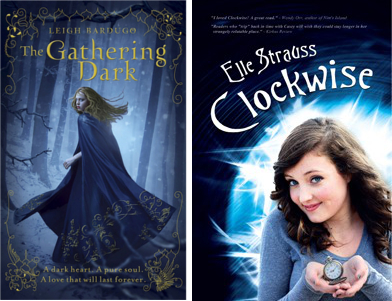 Free and purchased!
The Gathering Dark (also titled Shadow and Bone), Leigh Bardugo – Perhaps the most hyped book since Insurgent, but I've bought a copy and I'm really looking forward to reading it.
Clockwise, Elle Strauss – A freebie, and still free today! Amazon.com/amazon.co.uk
Currently Reading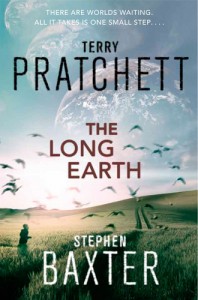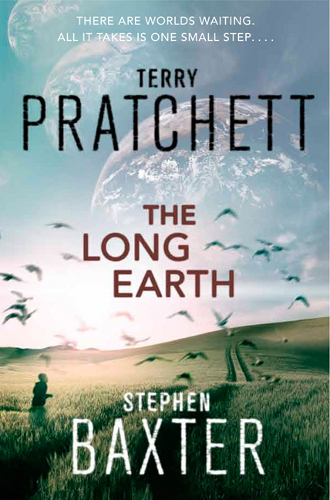 The Long Earth, Terry Pratchett & Stephen Baxter
 1916: the Western Front, France. Private Percy Blakeney wakes up. He is lying on fresh spring grass. He can hear birdsong, and the wind in the leaves in the trees. Where has the mud, blood and blasted landscape of No man's Land gone?
Very interesting so far. It's a bit different from Pratchett's usual fare and I haven't read any Baxter before, but the first 20% has been exciting.
Coming up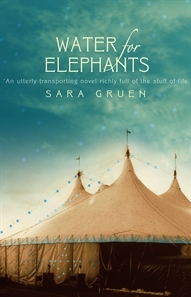 Water For Elephants, Sara Gruen
An atmospheric, gritty, and compelling novel of star-crossed lovers, set in the circus world circa 1932, by the bestselling author of "Riding Lessons."
Here's something completely different towards the Eclectic Reader challenge. I haven't seen the film, so have no idea what to expect (trying to keep Robert Pattinson out of mind).
Have a great week, everyone!