It's time for a look back over the past week, and to see what's coming up. This feature is based on the original Clock Rewinders on a Book Binge.
Last (two) Week(s) on the Bookcase
Wow, it's been ages since I've done a CR post… my weekends have been really very busy and with Christmas on the way that's not about to change, but I'm squeezing this one in because I've had an influx of exciting books this week!
I finally got to joining in with Hannah's Cover Lover feature – I've been admiring it for a while now!
Reviews (since my October wrap-up):
Around the Community
Remember Stormdancer, Jay Kristoff's debut? The composer Will Musser read it and was inspired to write some music, and it's amazing! I would love to hear more music inspired by stories!
Bout of Books 6.0 is go! Mark January 7-13 in your calendar and start piling those books.
A City of Bones (Cassandra Clare's Mortal Instruments #1) teaser trailer has been released and wow, it looks great! I have to admit I didn't really like the casting choice for Jace to start with, but after seeing the trailer I think perhaps Jamie Campbell Bower might just pull it off! I must get onto reading the rest of the series!
Book Loot
This is not all the book loot I've acquired since the last CR, but it's the ones I'm most looking forward to reading!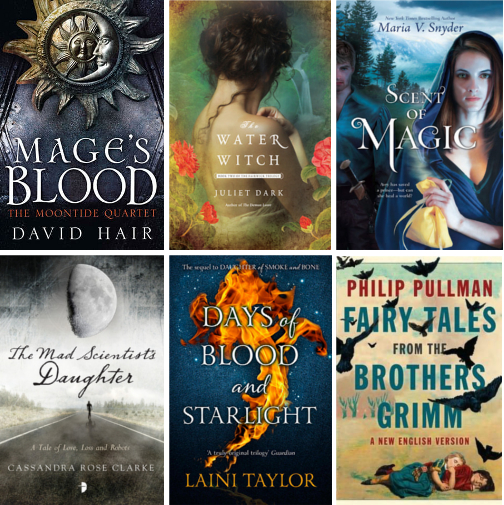 Currently Reading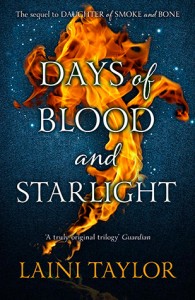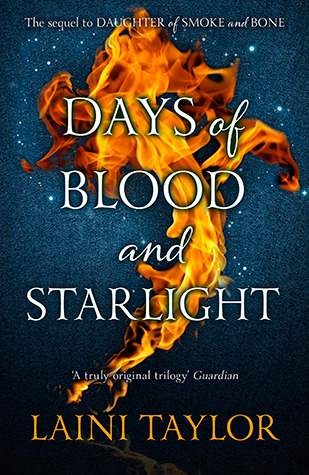 Days of Blood and Starlight, Laini Taylor
Once upon a time, an angel and a devil fell in love and dared to imagine a world free of bloodshed and war.

This is not that world.
The much-anticipated sequel to Daughter of Smoke and Bone! I've been so looking forward to this and so far it hasn't disappointed! I'm hoping after this super-busy weekend I'll have some more time to finish it soon.
Have a lovely week everyone!