It's time for a look back over the past (few) week(s), and to see what's coming up. This feature is based on the original Clock Rewinders on a Book Binge.
Last Week(s) on the Bookcase
It's the Australia Day long weekend and it's been raining for the last three days… not the best weather for a holiday but good for hanging about inside and reading!
Speaking of Australia Day, have you entered the Australia Day Book Giveaway? There are plenty of other Aussie blogs taking part too and entries will close tonight so make sure you get yours in to win!
A big congrats must go to Ruth from My Devotional Thoughts, for winning my part of the No Strings Attached giveaway hop last week! She chose a pre-order of Scarlet, Marissa Meyer – I hope you enjoy it.
I've had a whirlwind of a couple of weeks. After reading sooo much during Bout of books (over 1700 pages!), I had visitors in town last week and barely read anything! On top of that I'm now run down and feeling sickly, but at least I've got this rainy long weekend to relax in and try to catch up on my review backlog…
Reviews (since the last CR):
Around the Community
Here's one for the writers – the cover has been revealed for the upcoming Seventh Star Press release – Writers Workshop of Science Fiction and Fantasy. There are some amazing contributors to this collection of essays and interviews, including Neil Gaiman, Orson Scott Card, Harry Turtledove, James Gunn, Alan Dean Foster, Ursula K. Le Guin, and more! It sounds like it will be a terrific resource and inspiration for spec-fic writers out there.
Are you listed on the Book Blogger List? This fairly new site looks like a well-organised list of book bloggers of all different types! It's very easy to sign up and my listing was updated almost immediately.
And without having the time to catch up on my reader or do much netsurfing, that's all I've got. Sorry 🙁
Book Loot
I'm mostly posting this week because I've had a bumper week with book loot. It was time for the bi-annual 
Lifeline Bookfest
 this week and I went in with the goal of completing my Harry Potter collection. I already had a copy of 
The Deathly Hallows
 so I tried to find hardback copies of the other books, but I ended up with a bit of a mixture. Still, it was a lot cheaper than buying a boxed set of new copies and it's for a good cause!
I also got a few review books in one go – I really should stop blogging and go get reading!
Bookfest Loot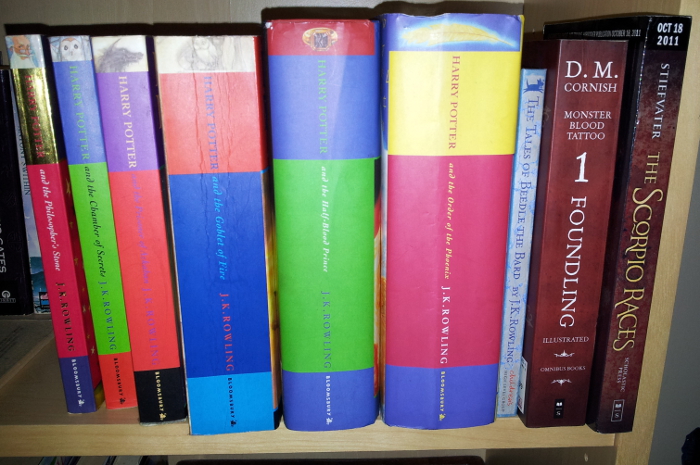 For review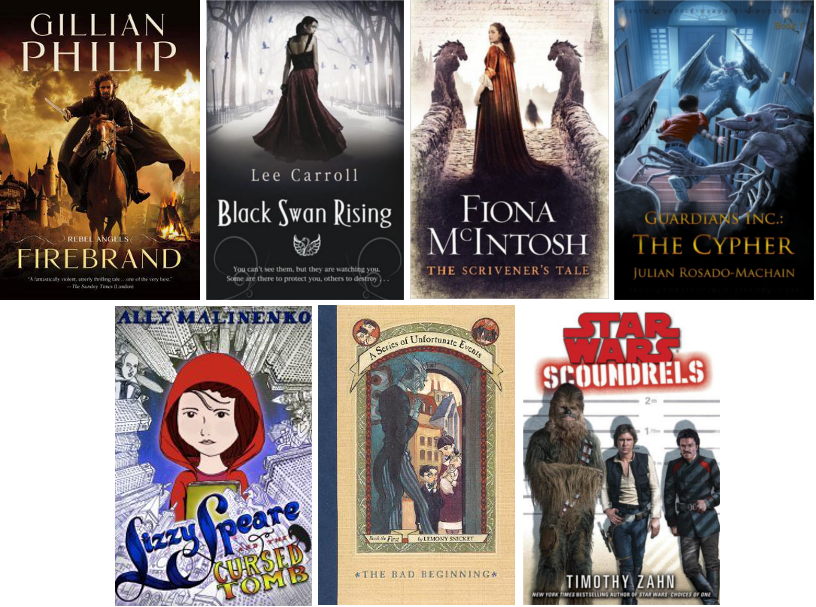 Library loot (I really really should ban myself from going there)
The Bad Beginning (A Series of Unfortunate Events #1), Lemony Snicket – I've seen the movie but not read the books.
Star Wars: Scoundrels, Timothy Zahn – a story about Han, Chewie and Lando? Yes please!
Currently Reading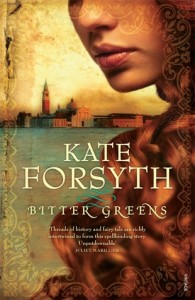 Bitter Greens, Kate Forsyth
Charlotte-Rose de la Force has been banished from court by the Sun King, Louis XIV, after a series of scandalous love affairs. She is comforted by an old nun, Sœur Seraphina, who tells her the tale of a young girl who, a hundred years earlier, is sold by her parents for a handful of Bitter Greens …
I've constantly heard great things about this book, so when I saw it at the library I had to snatch it up. I've only just started it but already I'm intrigued by the French court of Louis XVI!
Have a great week everyone!