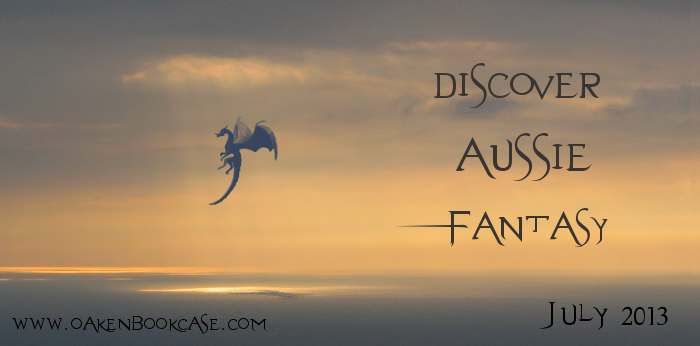 Well, July is at an end and so is the Discover Aussie Fantasy feature for another year.
I've read some great books this month! Interestingly and also unintentionally, all but one book was by lady authors – where are all the Aussie blokes in Fantasy?
Don't forget, there's still a few hours until the end of the giveaway – leave a comment on one of the reviews for an extra entry! Go to the Aussie Fantasy page for the entry form.
Here are the books reviewed this time around:
So, do you like the banner for this year? My very talented brother took one of my travel snaps and added a dragon!
Thanks to everyone who entered the giveaway and spread the word of the feature 🙂 And now, back to semi-normal programming…