It's time for a look back over the past week, and to see what's coming up. This feature is based on the original Clock Rewinders on a Book Binge.
Last Week on the Bookcase
Two weeks again since the last Clock Rewinders. Busy busy times during which not a lot of sleep was forthcoming. It's not about to slow down to be honest…
On Monday I posted an excerpt of Alyssa Rose Ivy's Flight, as part of a blog tour. I was originally down for a review but sadly I didn't like the book as much as I hoped to. I may post a review eventually.
Reviews:
Shift, Kim Curran – A fast-paced paranormal thriller aimed at young adults.
Rua, Miranda Kavi – A paranormal romance involving the Fae.
The Gunslinger, Stephen King – Book 1 in The Dark Tower series as part of a read-a-thon. Dark sci-fi/fantasy for adults.
Around the Community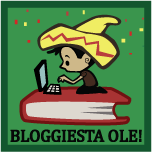 A major happening in the bloggy community will be next weekend (Sept 28-30) – Bloggiesta is back! It's time to pull out your pencil and write some goals for things you've been meaning to get done on your blog but just haven't had the chance.
I'll be away for part of next weekend but I'm hoping to at least use a few days around the weekend to get a few things done around the blog. Many thanks to Suey and Danielle for hosting this great event!
The other interesting thing I've seen around but didn't actually get to participate in has been Book Blogger Appreciation Week. It's all over now but if you follow the links around there are plenty of great blogs to discover and lots of love-sharing <3
Book Loot

Currently Reading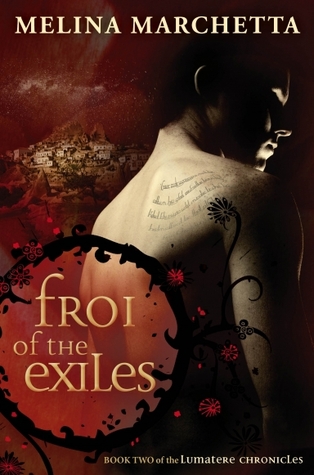 Froi of the Exiles, Melina Marchetta
Fiercely loyal to the Queen and Finnikin, Froi has been trained roughly and lovingly by the Guard sworn to protect the royal family, and has learned to control his quick temper. But when he is sent on a secretive mission to the kingdom of Charyn, nothing could have prepared him for what he finds. Here he encounters a damaged people who are not who they seem, and must unravel both the dark bonds of kinship and the mysteries of a half-mad Princess.
I have had this book borrowed from the library for about… three months now I'd say. I just haven't been able to fit it in, and they kept letting me renew it! After I scored an early copy of Quintana last week, I knew I'd better get onto this one right away. I've only just started it today but it has that fantastic writing I loved in Finnikin of the Rock already. I'm looking forward to the rest of it.
Have a great week everyone!