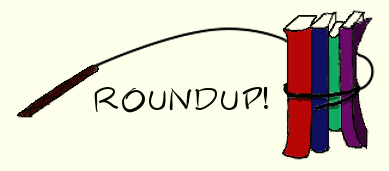 Wow, September passed in a bit of a blur, didn't it? Let's see what went on around the Bookcase this month.
In real life I got super-busy at work, we had a few sicknesses at home and also a big game release, which all contributed to not a lot of blogging, but still a fair bit of reading. I'm a bit behind with reviews but I'm hanging in there, more or less.
This last weekend was given over to Bloggiesta, for which I'm pretty ashamed to say I achieved very little of the goals I set out to complete. I'm hoping to get them done during this week instead. We'll see!
Reviews for September:
Books I read but didn't review (yet):
I'd say my favourite this month would have to be A Corner of White – such a unique and eccentric story, I loved it!
Coming up in October
So far October is still looking very busy for me, so I'll be aiming primarily to keep on top of reviews and try to read more than I accept! It's the usual story of the battle against the review pile around here, my friends!
I hope you've had a productive and enjoyable September. Can you believe the year is almost three-quarters done?