April is coming to a close already! It's time for a round up of this month's happenings on The Oaken Bookcase.
Back at the start of April, I had just done some major blogscaping while taking part in the Bloggiesta event. That has continued during April with a new theme, new Reviews page and some general cleaning up around the place. I hope the Bookcase is now nice-looking while being easy to navigate – please send me feedback if you have any to share!
This month I took part in a blog tour, a cover reveal and hosted an interview with an author, all for the first time. I hope there will be more of those types of things to come!
Reviews for April:
Coming in May
There are plenty of exciting things happening on the Bookcase during May!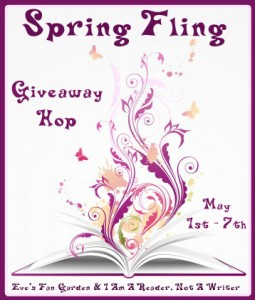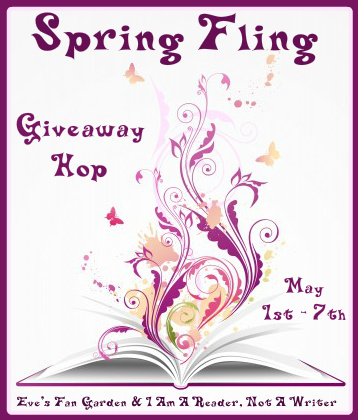 Spring Fling Giveaway Hop – hosted by Eve's Fan Garden and I Am A Reader, Not A Writer starts tomorrow! Check back then for the chance to win a book of your choice!
Bout of Books – organised by Amanda of On A Book Bender. I need to make headway into my to-read pile, so I plan to take part in this event. You can find all the details and the sign up form on the Bout of Books Blog.
Plus plenty of reviews and other interesting stuff. Don't go anywhere!