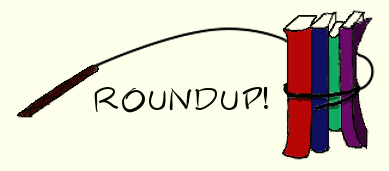 It's the end of another month already – doesn't the time just fly by towards the end of the year? So what happened around here during October?
This month I think I had my first real book blogging burn-out. I've been so, so busy over the last few months and getting around to writing reviews in the evening when I'd rather be chilling is getting a little bit like work. Once I actually sit down to write a review the words do usually flow, but it's just the initial motivation, you know? So I haven't given the blog much attention at all, and it makes me feel guilty. This week I'm shaking myself out of it and just getting the reviews posted that I can, and when I have time for the other stuff, I'll get back into it.
That said, I did manage to post quite a few reviews and participate in three tours, so it hasn't exactly been that quiet around here!
Reviews for October:
Books I read but didn't review (yet):
Silver, Talia Vance – coming very soon!
My favourites were definitely Froi and Quintana! What a brilliant middle and end to this series – I was so sad when it was all over. Get yourself a copy of the Lumatere Chronicles as soon as you can!
Coming up in November
November is here and that means writers around the globe will be wearing their fingernails down on their keyboards for National (or International) Novel Writing Month, or NaNoWriMo. I was hoping to take part but the 50 thousand word goal is really intimidating! I'm going to try to write something, even if I don't actually sign up as a participant. In the meantime I'll be cheering others on!
How was your October? You know it's only 55 sleeps until Christmas, right?