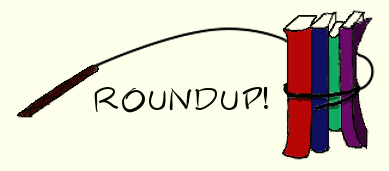 And now, it's time for a look back over what happened around here during August.
In all it was actually a fairly quiet month for the Bookcase, partly because I was recovering from the madness that was July and the Discover Australian Fantasy month, but mainly because I was really quite busy.
I joined in with the Review Copy Cleanup month-long event – I didn't have any particular goal in mind, but out of my list of 22 books I managed to read eight of them. I'm gathering that the organisers of this event got a little busy during this month as I didn't notice any read-a-thons going on as part of this… but that's okay, everyone got on with it in their own way! Thanks Vicky and Celine!
A week in the middle of the month was devoted to the Bout of Books 5.0. It also happened to be the busiest week I've had in ages, so I actually got less reading done than I would have in a normal week. I fail at read-a-thons! In any case, I did still manage to catch a twitter chat and visited quite a few new blogs so I still enjoyed it.
I posted one Five for Friday this month about Escapism, in which I discussed why I read Fantasy and shared 5 methods of escape into Fantasy worlds.
Finally, if you'd like to win a copy of Jay Kristoff's Stormdancer, the giveaway is open until Tuesday so get your entries in!
Reviews for August:
My favourite? Hmm… that's a hard one since I loved quite a few books this month, but my favourite would have to be Stormdancer – I couldn't put it down! Special awesome mentions go to Throne of Glass and Seraphina, both of which I really enjoyed as well.
Coming up in September
September for me is going to be a continuation of my review pile clean-up – I'm wondering at the moment whether I will ever manage to catch up with it! I still consider it a great honour that anyone is willing to give me their book for nothing to read and review, so I will be doing my best to get to them all. One of these days I may even get to the pile of books on my shelf that aren't for review… 🙂
I mentioned in a Clock Rewinders the other week that I'm also going to be taking part in a Steven King's The Dark Tower reading challenge – one book from the series each month, starting with Gunslinger in September.
There are tours, cover reveals and other fun stuff in the works – stay tuned!