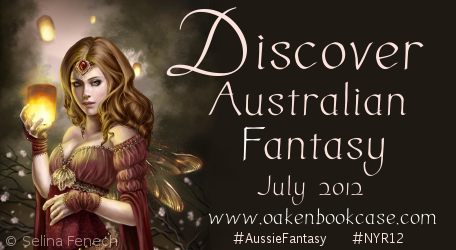 July has come to an end, and so must the Discover Australian Fantasy feature, at least for now.
I just wanted to say a heartfelt thanks to everyone who took part this month! The authors – Louise Cusack, Jay Kristoff, Selina Fenech, Gillian Polack and Isobelle Carmody, and the bloggers – Philippa, Bree, Rebecca, Lisa, Shannon and Steph. Also thanks to the lovely people at Momentum Books for donating prizes, and to all those readers who left comments and entered the giveaway. You are all awesome, thank you so much for being part of it!
There's still about 16 hours or so to enter the Giveaway, so make sure your entries are in. I'll post the winners up later in the week. Good luck everyone!
I really hope that you discovered at least one new book to add to your reading list – I know I've found a whole lot more authors to check out. In fact, I am already making plans for another Discovery month, probably sometime early in 2013. If you have any suggestions for Aussie authors to be featured or you'd like to be part of the feature, drop me an email, I'd love to hear from you.
I haven't sorted it out yet but I'm planning on adding an "Aussie" tag to my Reviews page, so you'll be able to filter out Aussie titles if you're interested. Until then, I'll leave the Aussie Fantasy page where it is for the moment, but here's a full list of all the posts that were part of the feature during July:
Reviews
Other Articles
Thanks again for all the wonderful support! Whew, I think I need a rest after all that…
Coming in August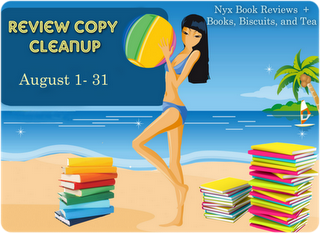 Any rest after July won't be for long because I'm going to be taking part in the Review Copy Cleanup during August – I'm pretty far behind on my review books now so I need a kick in the pants to get back into the swing of things.
On top of that I'll be taking part in a couple of tours and some other fun stuff so keep your eyes on your feed reader!