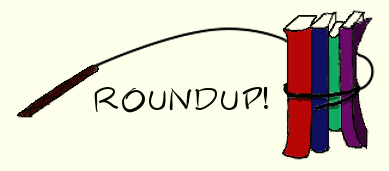 June is over already, can you believe it?! The months are getting faster, I swear…
This month on The Oaken Bookcase has been really busy as I've been taking part in community events and preparing for July and the Discover Australian Fantasy feature (more on that later).
At the start of June it was straight into Armchair BEA and various challenges and networking opportunities. I had fun and discovered a load of new blogs and new people to follow on Twitter.
Following BEA, the idea for the Big Book Blogger Map came up – are you on the map yet? Check out the post for instructions and add yourself – you might find some new bloggers in your area or somewhere else in the world! I'm so pleased at the reaction to this – we've got over 100 points on there now!
I only posted one Five for Friday this month – five things I like to see in reviews. Hopefully Five for Friday will make a comeback in the next couple of months.
Just last week I took part in the Wicked Wildfire read-a-thon but didn't do as well as I hoped – the weekend was a little busier than I had planned. Never mind, next time!
Reviews for June:
My favourite was The Oracle – such a promising series and I'm really looking forward to the next book!
Coming in July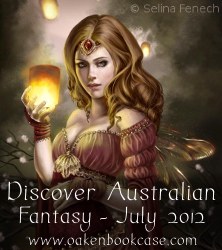 Starting tomorrow, The Oaken Bookcase will be taken over by the Discover Australian Fantasy feature! In honour of the NYE12's "Discover" month, some awesome guest posters and I will be showcasing a range of Fantasy books by Australian authors!
There will be guests, there will be giveaways, there will be interviews, there will be laughs and tears (hopefully not tears, actually), but above all, there will be some great Fantasy books to be recommended.
Stay tuned!