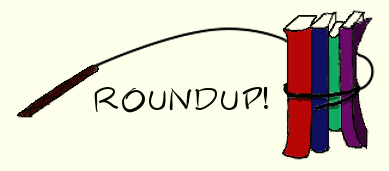 It's time for a look back at the past month on the Oaken Bookcase.
April has flown by – how can it be May already?! It's getting closer to winter here and it's starting to be a bit harder to get out of bed in the mornings… or perhaps that's just me not being a morning person!
Philippa and I have been super busy this month and have only managed to record one episode of Tea in the Treetops, but we are hoping to get another one out very soon – there's lots to talk about! The great news is that you can now subscribe to the podcast in a few different ways, including iTunes, Stitcher radio and email. Check out the podcast page for more information, and as always, let us know if you're enjoying it or if you have any questions we can answer on the show for you. Go ahead, pimp your blog!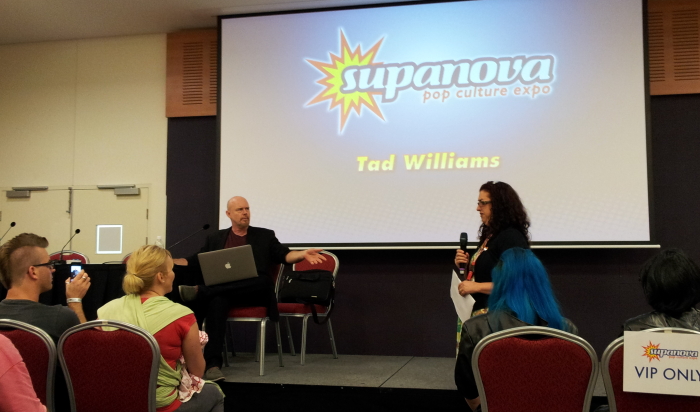 This month I also went along to some fun events! Supanova Expo was on at the Gold Coast and once I heard that Tad Williams was going to be there, I had to go along. I ended up also running into Jay Kristoff at the Dymocks stand as well, and it was lovely to meet both of them! I came away with a stack of signed books and complete amazement at the number of people in various costumes.
Then there was the Penguin Teen Australia Live event. Philippa and I will be chatting about this when we get around to recording again, but we, along with thirty or so other bloggers and book lovers listened to the awesome Felicity of Penguin Aus talk about the young adult books to be released this year. It was great to be a part of it all and to add some great-sounding books to the list. Also, I'm assured that I really should read the Vampire Academy series, or revoke my YA reader card. One of these days…
Reviews for April:
Books I read but didn't review yet:
I've been really lucky to read a lot of books lately that I loved, so it's hard to name a favourite. I have to say that I really enjoyed The Immortal Rules and The Eternity Cure, but I also really loved The Golem and the Jinni.
Goal Update
Goodreads challenge – I'm currently sitting at 36 books read – 4 ahead of schedule. It's nice to be ahead, but that total might get a bit higher after the Bout of Books! We'll see.
I'm way behind on the Dark Tower read-along – I've just had so many other great books to read, I haven't been able to fit the Stephen Kings in!
I'm still only 6/27 on my master to-read list. Really need to pick a few books from there to go into the BoB reading list.
Coming up in May
Bout of Books v7.0 is coming up from May 13 to 19! The sign up post is already up, so get your reading list ready and prepare to read! I've loved being part of the past Bouts of Books so I'm really looking forward to getting into it again.
I know I've been saying this for the past few months but I really want to make this month my review copy cleanup month. I've made a good start with the last few books but there's plenty more to come.
Keep your ears open for another Tea in the Treetops episode, coming very soon!
Have a happy May 🙂