I've looked at so many different challenges, but I think the ones I will aim for in 2012 include the following:
The Eclectic Reader Challenge (Book'd Out)
Steampunk Reading Challenge (Dark Faery Tales)
Immortal Reading Challenge (Under The Covers)
My own Year of the Dragon challenge
The Eclectic Reader Challenge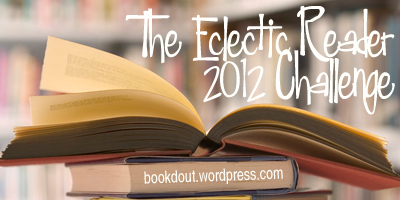 Hosted by Book'd Out, this challenge aims to push you outside your comfort zone and read books from twelve different genres throughout the year. The genres are:
Literary Fiction – Water for Elephants, Sara Gruen – READ & REVIEWED
Crime/Mystery Fiction – India Black, Carol K Carr – Read & Reviewed
Romantic Fiction – Sleeping with Paris – Juliette Sobanet
Historical Fiction – Daughters of Iraq, Revital Shiri-Horowitz
Young Adult – Daughter of Smoke and Bone, Laini Taylor – READ & REVIEWED
Fantasy – A Storm of Swords, George R R Martin
Science Fiction – Ender's Game, Orson Scott Card
Non Fiction – Brain Rules for Baby, John Medina – READ
Horror – The Complete Works of H.P. Lovecraft
Thriller /Suspense – The Girl with the Dragon Tattoo, Stieg Larson
Classic – The Three Musketeers, Alexandre Dumas
Your favourite genre (fantasy)– A Shadow on the Glass, Ian Irvine – READ & REVIEWED
Steampunk Reading Challenge
Welcome to the world of STEAMPUNK, a fascinating subgenre of the fantasy world. Meet strong Victorian men and women and explore fantastic airships, crafts and other incredible inventions.

(from Dark Faerie Tales)
This challenge is hosted at Dark Faerie Tales. I've always thought that Steampunk sounded like an interesting sub-genre, but I've never really managed to read much of it. Here's a chance to change that! I'll only be going for theGaslight level – 6 books, unless I discover I have more to read than I thought!
Immortal Reading Challenge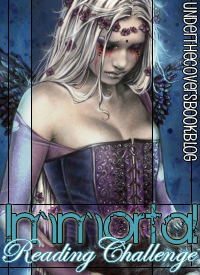 Vampires, angels, demons, werewolves and fae. If you can't pick a favourite, then that's okay!

(From Under the Covers)
Twelve books involving immortal races – let's see. These may change, but these are what I'm thinking of (some are in my TBR pile already):
Vampires
Angels and Demons
Fae
Shifters/Werewolves
Year of the Dragon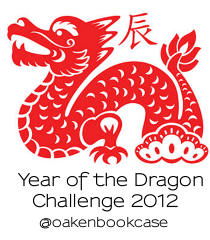 My own challenge is to simply read five books involving dragons. There will most likely be more!
The Stephen King Dark Tower Read-a-long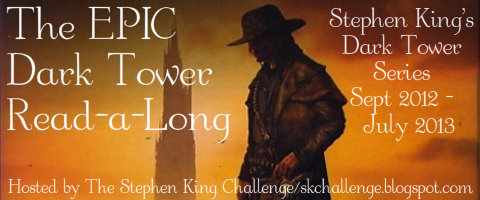 Books Read In 2012